Marshall 2034 8x10 Speaker Cabinet
​
​
This vintage Marshall speaker cabinet came to us after enduring a life similar to the other 2034 cabinet we restored. It was structurally weak, the original grille cloth was damaged, and much of the wood was damaged. In this case, the owner wanted a custom restoration to match his white Marshall 20th Anniversary head. Please see the pictures of the process below.
© P.M. Sound Technology, LLC

P.M. Sound Technology, LLC



​-Custom Built Tube Amplifiers
-Tube Amplifier Repair & Restoration
-Serving Washington, DC Area & Musicians Worldwide

(540) 718-2392​​



Front view of cabinet before restoration. Damage to the tolex and grille cloth is visible.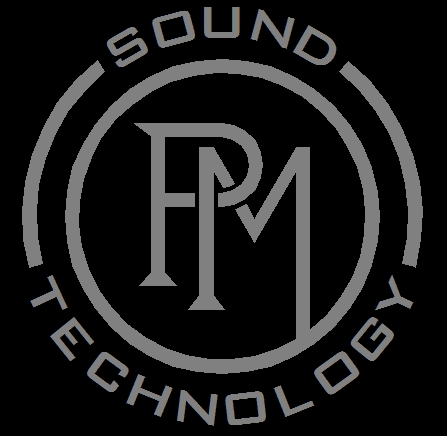 Front view after restoration. New white tolex, salt and pepper grille cloth, hardware, and logo round out this restoration.
Rear of the cabinet prior to restoration.
Rear after restoration. Brass screws and gold piping really set off the white tolex.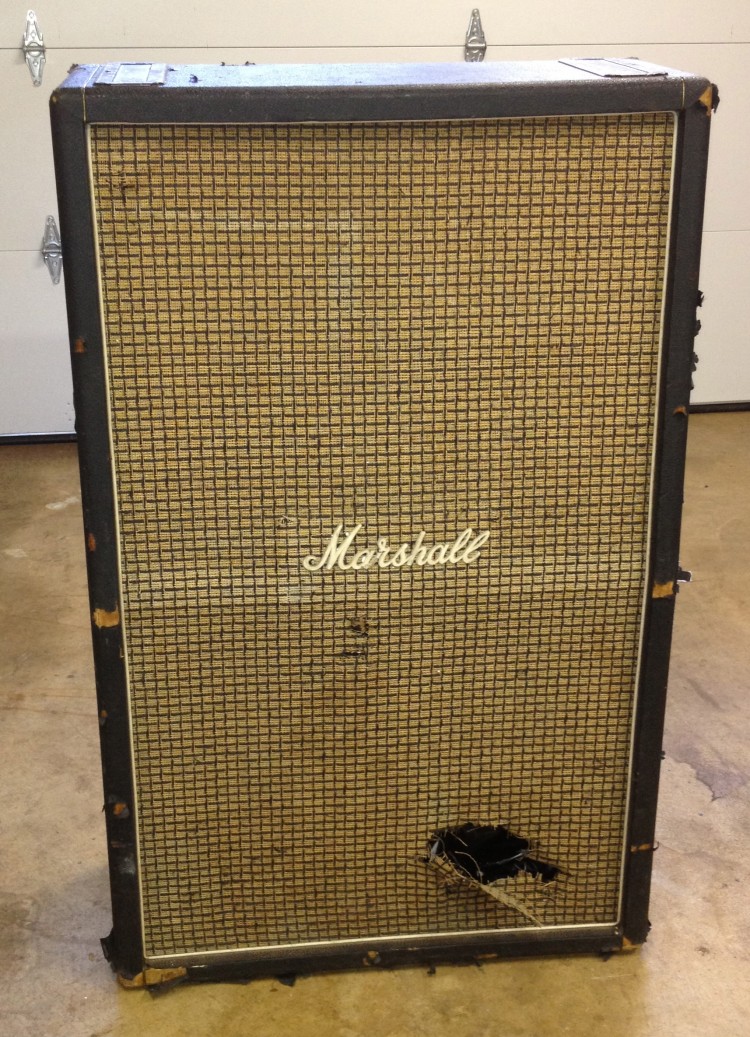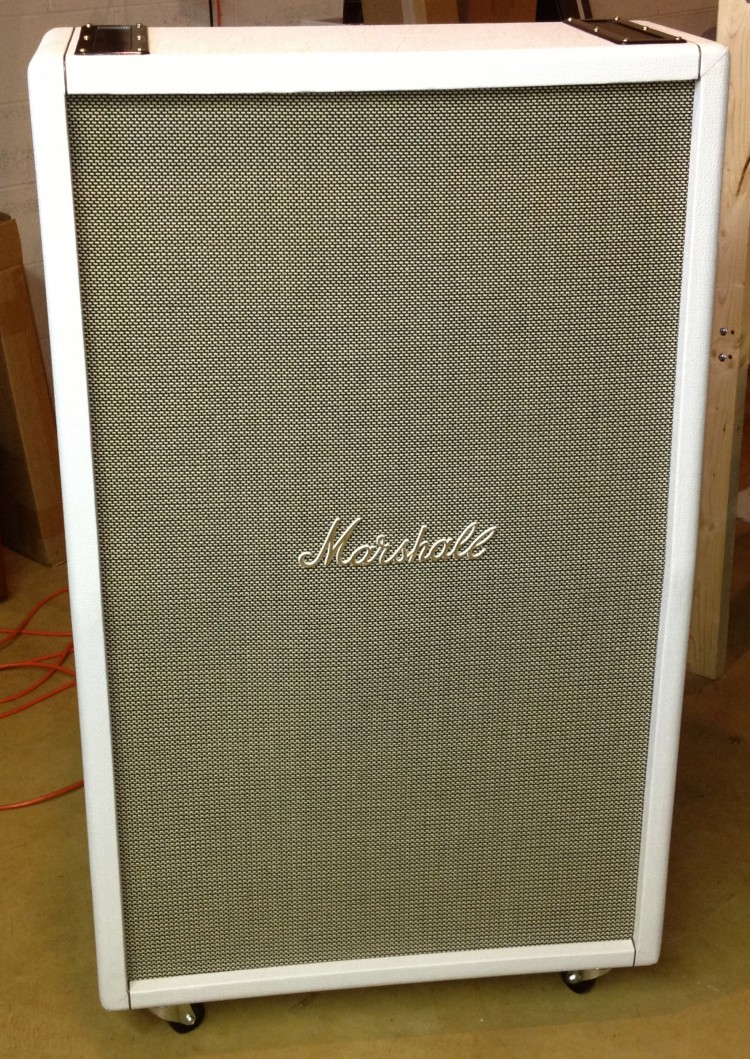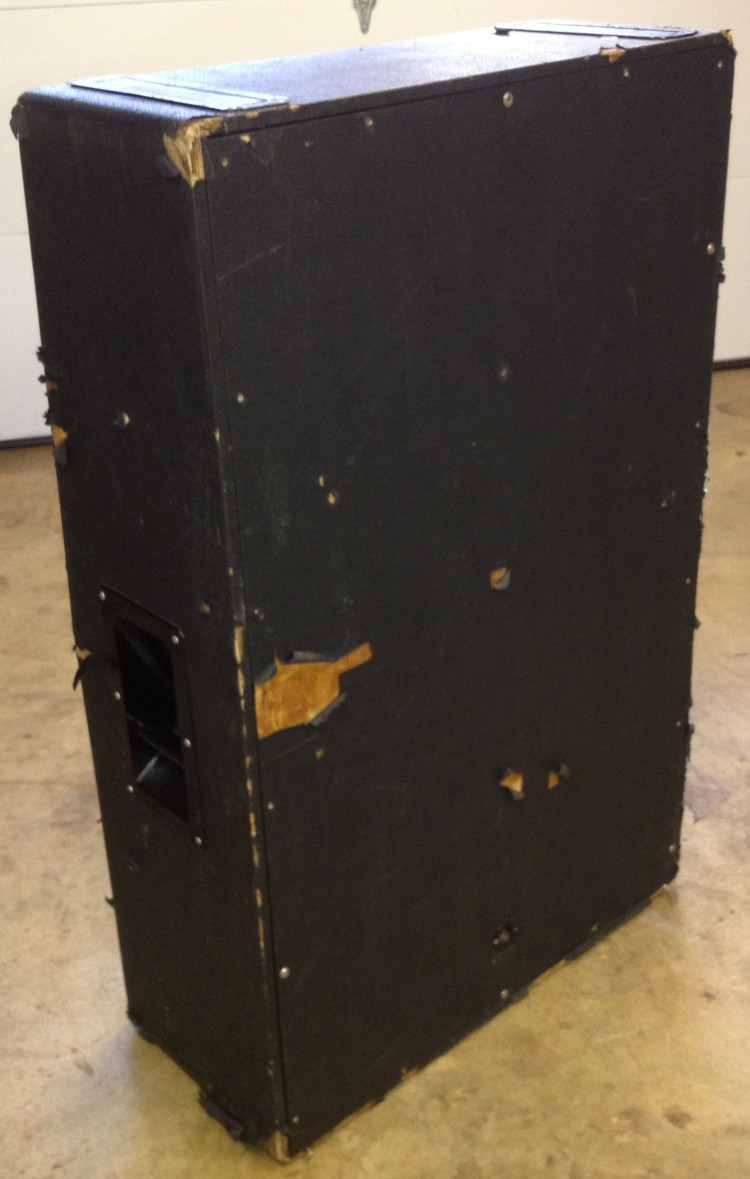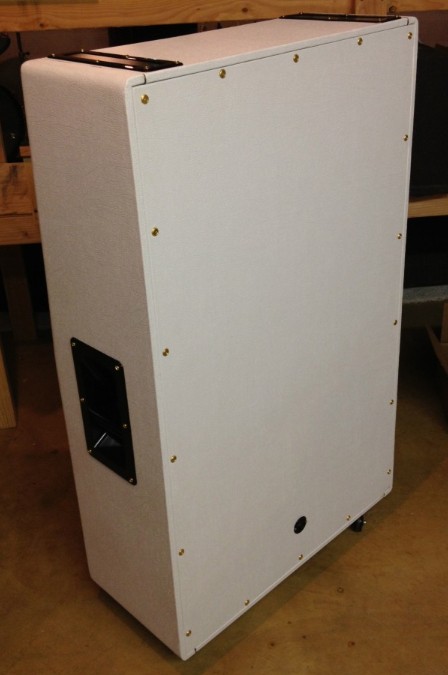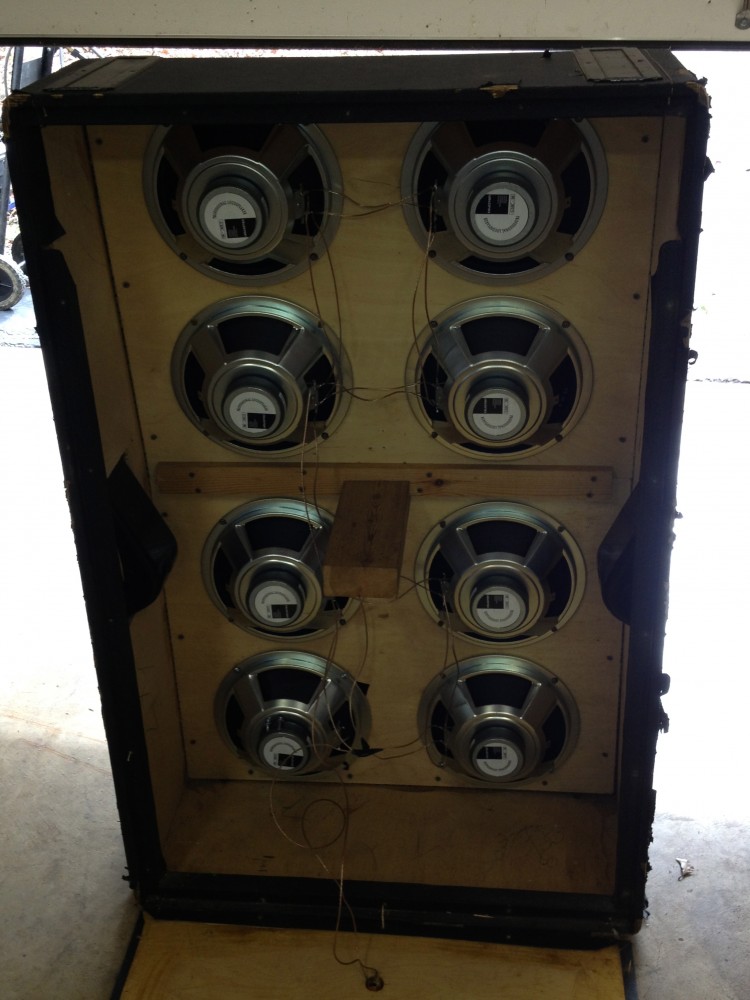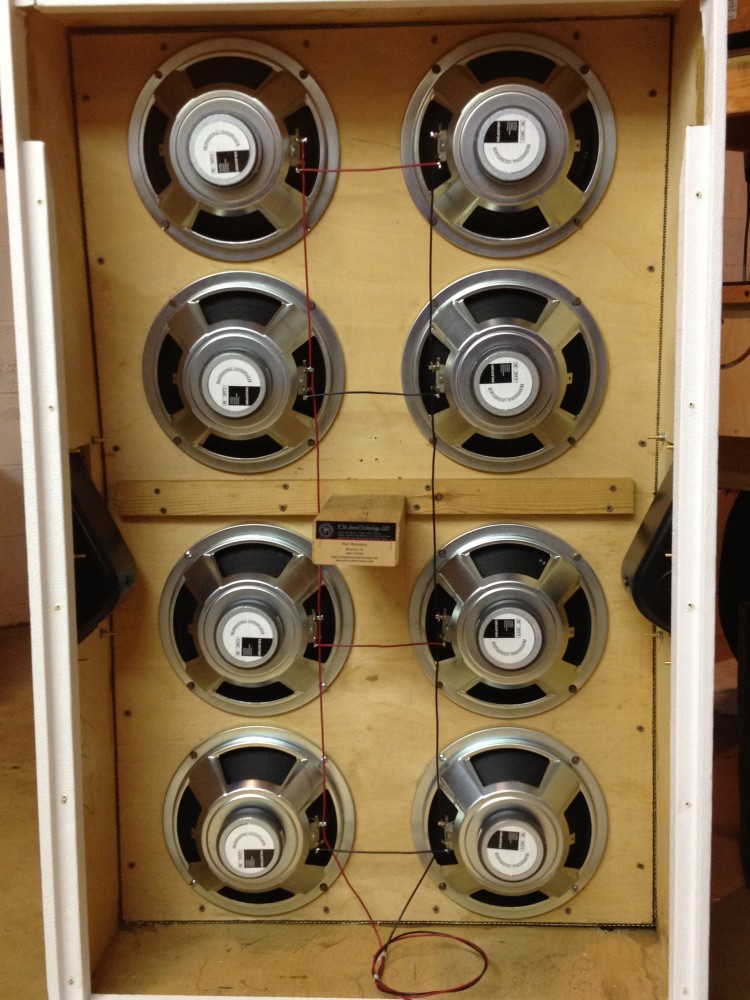 Interior before restoration. All of the original Celestion 7442 speakers had been replaced with newer Celestion speakers. The wiring, however, was incorrect and poorly done.
Interior after restoration. The wiring harness was replaced and each pair was wired in series/parallel for a total impedance of 8 ohms.